About Dalí & Gala
Salvador Dalí: Genius, an eccentric man and also one of the greatest representatives of surrealist painting is still today a legend. Born in Figueres in 1904 and died there in 1989, he was one of the most famous artists of the 20th century. He was deep-rooted at the picturesque Costa Brava and was inspired in his art by the rough nature, the Mediterranean Sea and the sky of his native coast drawn by the Tramontana wind. We have discovered the great triangle of Dalí for you!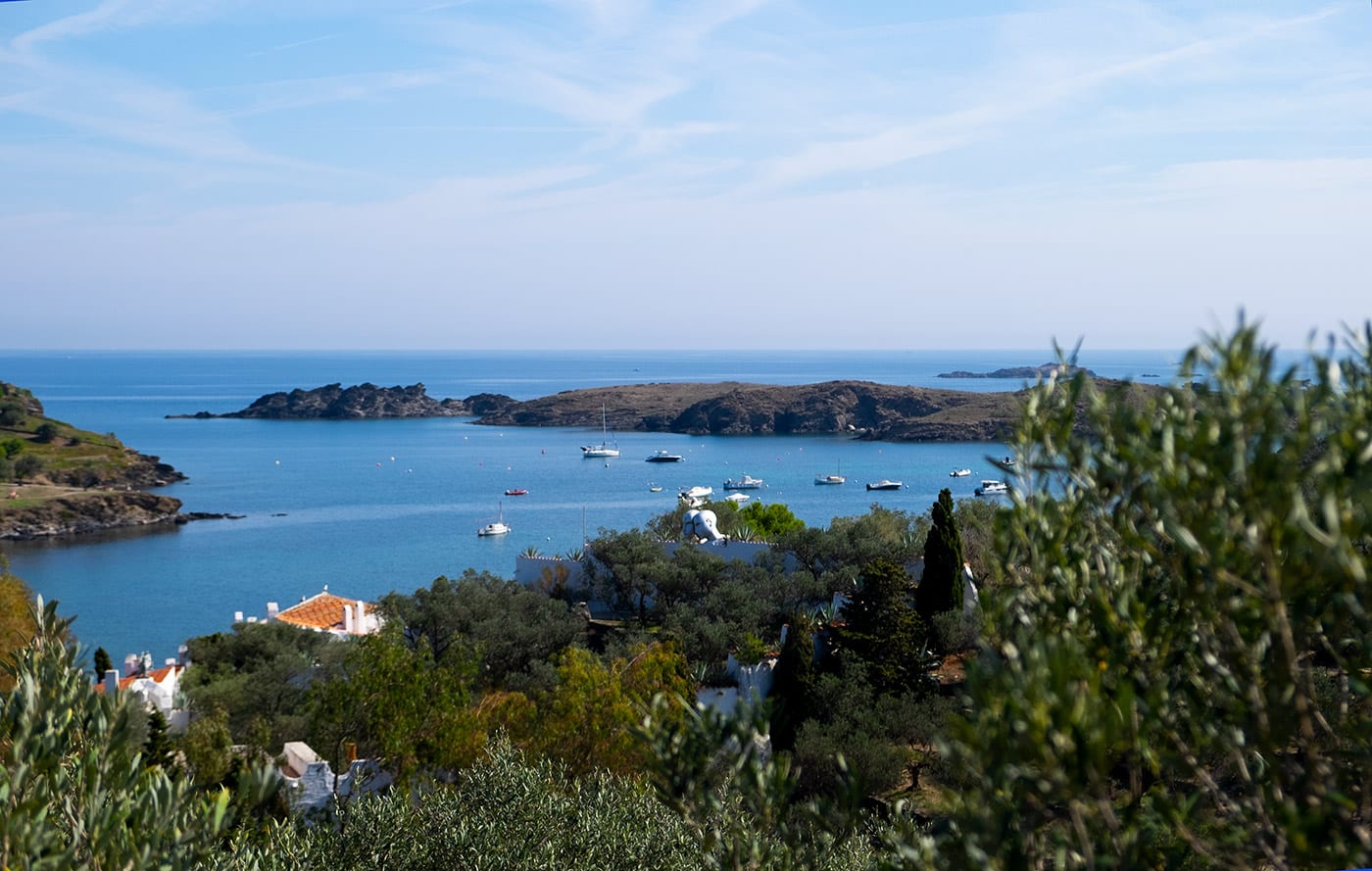 It became clear on that Dalí could and wanted to attract attention. The often extroverted madness could also be well sold. Yet as a child he had peculiarities such as daydreams, lies and outbursts of rage. The crazy and, or ingenious artist – however you may see it – often said:
"If you want to interest, you have to provoke!"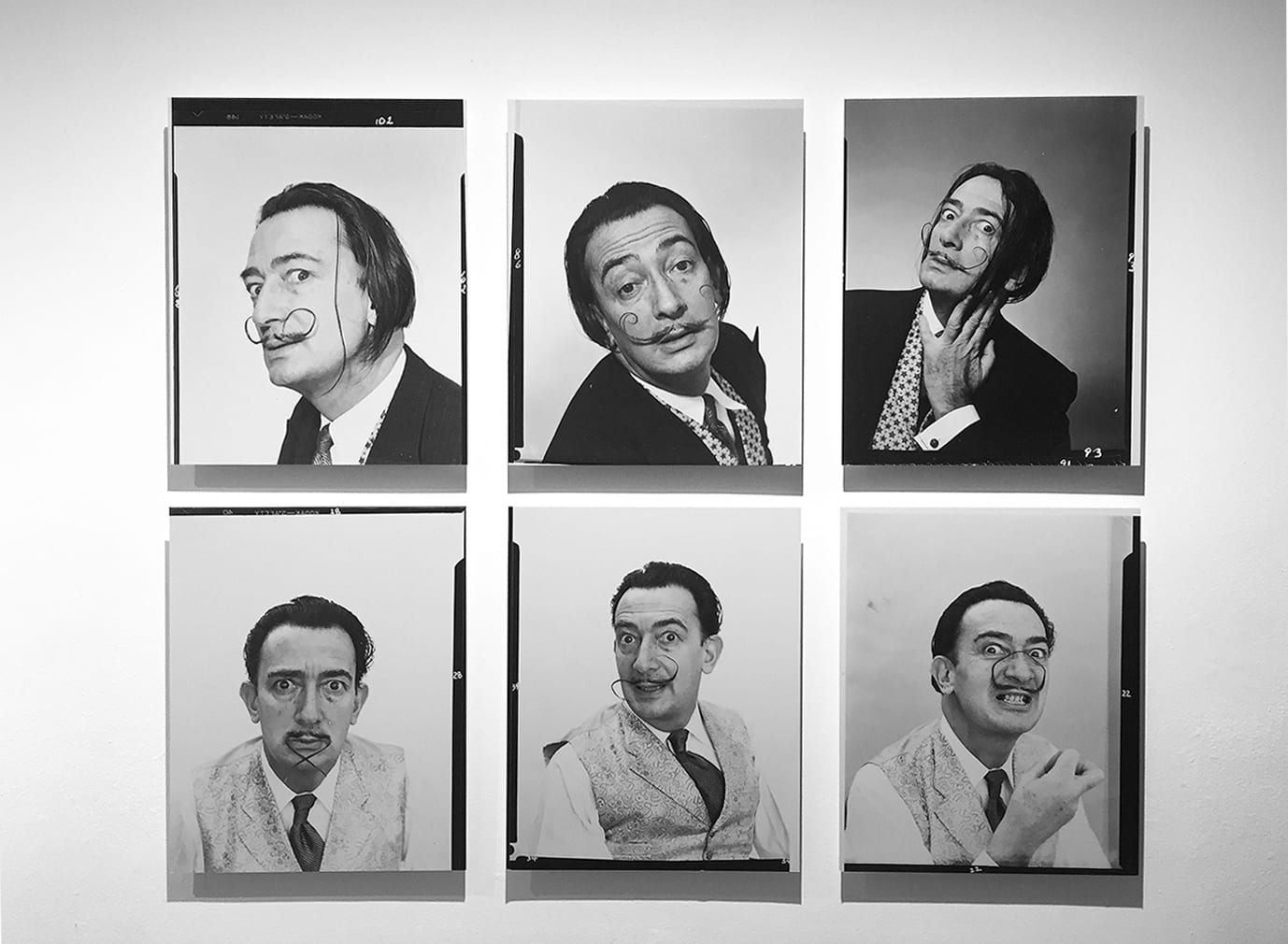 Dalí's education & studies
Dalí studied painting, sculpture and graphic art: from 1922 at the "Academia San Fernando" in Madrid, where he met Luis Buñuel. He wrote with him scripts for surrealistic, scandalous short films such as "Un chien andalous" (1929) and "L'Âge d'Or" (1930). But the friendship of the two artists failed with the common work. In 1926 Dalí was expelled from the academy in Madrid because of refusal to take the exam. He found his professors incapable of teaching or even judging him.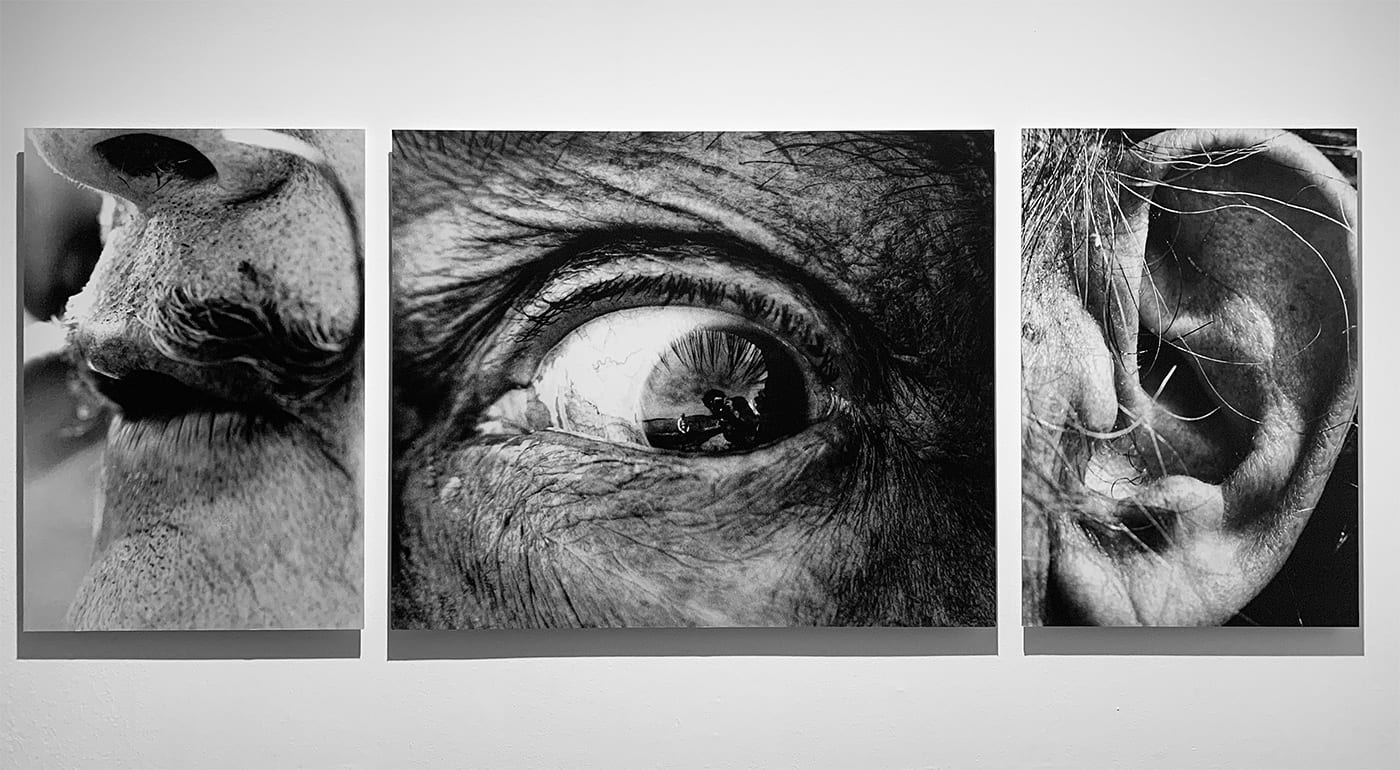 In Paris : Dalí mets surrealists & Gala
At that time he made two trips to Paris and met successful artists like Pablo Picasso, whom he admired his whole life. In 1929 Dalí joined a group of surrealists in Paris, including Joan Miró, Max Ernst, Man Ray and Paul Éluard. Éluard's wife, the Russian immigrant Helena – called Gala – and Dalí, 10 years younger than her, fell head over heels in love. They married after Gala's divorce from Éluard in 1934 and became each other's companions for a lifetime. Gala organized Dalí's exhibitions and gave his life a change of direction, conveyed reality to him and from now on she was his inspiration and muse. Dalí once said:
"I love Gala more than my mother, more than my father, more than Picasso and even more than money."
In the year of the wedding, the communist-minded Surrealist group from Paris reproached Dalí of being a fascist. He defended himself, believing neither in the communist nor the national socialist revolution – than in 1939 there was the final break between the Paris surrealists and Dalí.
Dalí juggled between surrealism, impressionism, classicism and great historical painting. He mastered his craft perfectly and photorealism was also part of his program. He was once commissioned to create an advertising poster for the Japanese camera manufacturer Canon. Dalí painted the portrait of a woman for Canon so photo-realistically that it could have been a photograph.
Later on in the life of Dalí & Gala
From the 1960s, Dalí and Gala began to live their lives separately. Dalí gathered young people around him, celebrated parties and balls and met Amanda Lear, who was his model for many years. Meanwhile, Gala had affairs with younger men. In 1969 Dalí bought an old castle in Púbol, which he restored and equipped with his new "kitsch" art for Gala. She lived there and Dalí was only allowed to visit her by appointment.
In 1982, his beloved Gala died, whereupon Dalí mourned very much. He refused to eat and from that time on lived alone in his deceased wife's castle. In Púbol he created his last painting in 1983: "The swallowtail". At the beginning of the 80s Dalí came down with with Parkinson's and died of heart failure in 1989. He was buried in the crypt under the glass dome of his theatre museum in Figueres, where visitors from all over the world visit his grave today.
The great triangle of Dalí
Dalí Museum in the old Theatre of Figueres
The City Theatre of Figueres, built in 1850 by Roca i Bros, was destroyed in 1939 during the Spanish Civil War. When Dalí was looking for a place to show his art, he bought the old theatre in 1961, where he was allowed to exhibit for the first time at the age of 14. In addition to Figueres mayor, Dalí was supported by the Spanish cabinet, which from 1970 provided funds for the reconstruction of the former ruin. In 1974 the theatre was reopened as the Dalí Theatre-Museum. Today it is the landmark of Figueres and one of the most visited museums in Spain. The large eggs that decorate the roof of the museum symbolized hope and love for Dalí.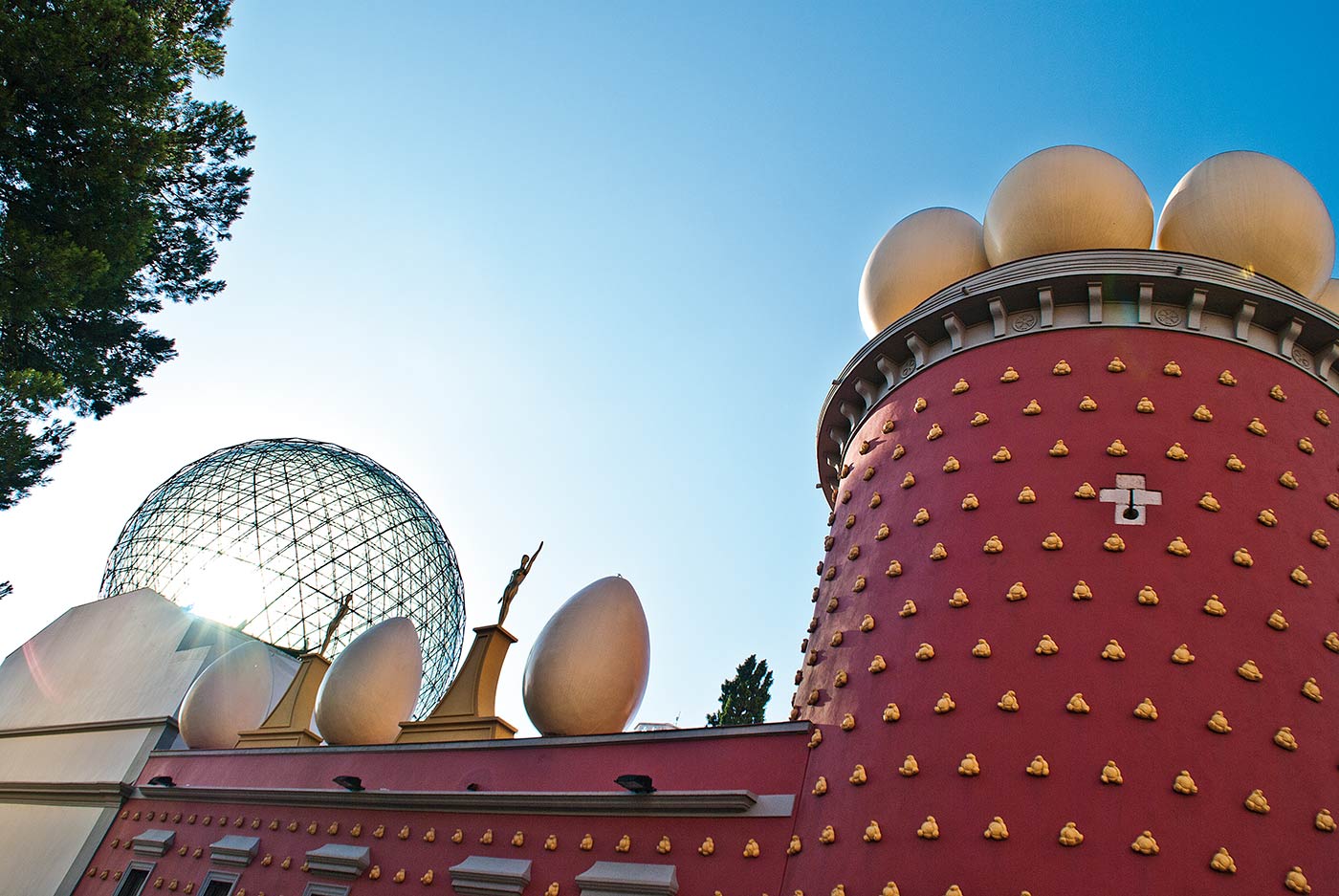 Costa Brava surreal
"I want my museum to become a big surrealistic object in which people think they had a theatrical dream."
If you are there – make sure you visit the old theatre! Best in August, when the museum is also open at night. And it have been designed for the night – simply spectacular! In the semicircular courtyard, the impressive glass dome shines in crystal blue under the night sky. Many sculptures are exhibited here, which are artfully illuminated.
The tour through the former theatre is absolutely fascinating! Dalí's painting skills allowed him to draw his paintings in various styles: abstract, photorealistic or old masterly.
Of course, one also recognizes in his works his close relation to the rough landscape of the Costa Brava. On the 1931 piece of art "The permanence of memory", one recognizes four melting pocket watches that are arranged in front of the craggy cliffs of Cap de Creus.
In the last room of the large exhibition, we look at the only part that is not permanently installed: a gallery full of photos of Salvador Dalí himself. Besides his distinctive moustache, his extravagant style and self-confident charisma are also striking. Dalí & Gala knew exactly how different he looked and how he could use it for his career. He once said:
"Every morning when I wake up I enjoy the sublime pleasure of being Salvador Dalí. Then I wonder with astonishment what this Dalí will do today."
Finally, in a film with real excerpts from Dalí's life, we enjoy a glass of sparkling wine on the rooftop terrace.
A photo gallery in the Dalí Museum in Figueres: from 31 May 2018 to 31 December 2019. Many portraits of Dalí – taken by the English photographer Robert Whitaker – will be temporarily exhibited! The photos were taken between 1967 and 1972 in Portlligat & Paris. A current exhibition, which is very worthwhile!
Our tip: The Dalí Jewellery Museum
I wasn't aware that Dalí had designed jewellery in addition to all his other works of art. The unique Dalí Jewellery Museum next door is not to be missed. Delicate, magnificent, unique: absolutly to fall in love with! In the museum shop there is also the possibility to shop souvenirs of every kind. A unique evening with 1000 impressions – this will not have been my last visit…
The white, nested house where Dalí lived with his wife Gala and devoted himself to his art consists of seven former fishermen's huts. It has innumerable staircases, which are lined with catalan bast! From all the rooms of the house you enjoy an incomparable sea and bay view of Portlligat, where colourful fishing boats still swing in the sea today.
Shrill interior in Portlligat!
The house is crazily staged, variedly decorated and thrown together – I had the feeling of being very close to Dalí. And not without reason: One discovers all kinds of absurd, bizarre and intimate objects, like a big stuffed polar bear in the entrance hall. Dalí created his very own world here. One day he said :
"One day we have officially to admit that what we have called reality is an even greater illusion than the world of dreams".
Gala adorned the cupboards of the entire house with dried flowers: she loved her fragrance. Beside the interior of the house with a grand bedroom, a huge easel to go up & down, so that Dalí could paint big paintings while sitting, the garden of the unique couple also impresses! Whitewashed walls, olive trees and pastel flowers gave me he soft feeling of dreaming.
The mysterious Gala : More than a muse
Gala Éluard Dalí grew up at the end of the 19th century in a very religious family in Moscow. She was a graceful woman, yet – with her dark gaze and her serious, often distrustful face – she was not the classic beauty. She is considered one of the most famous muses of the 20th century. Gala radiates elegance and eccentricity in countless paintings and photographs.

A myth of art and love
Even today she is surrounded by a myth: who was really behind the tall, slim woman? What was it that gave her such big power over the men of the 20th century? It seems as if she only lived for art and love. But why did she never paint or write herself when it seemed to be her great passion? Thousands of stories spin around her character, in fact because never told a lot about herself.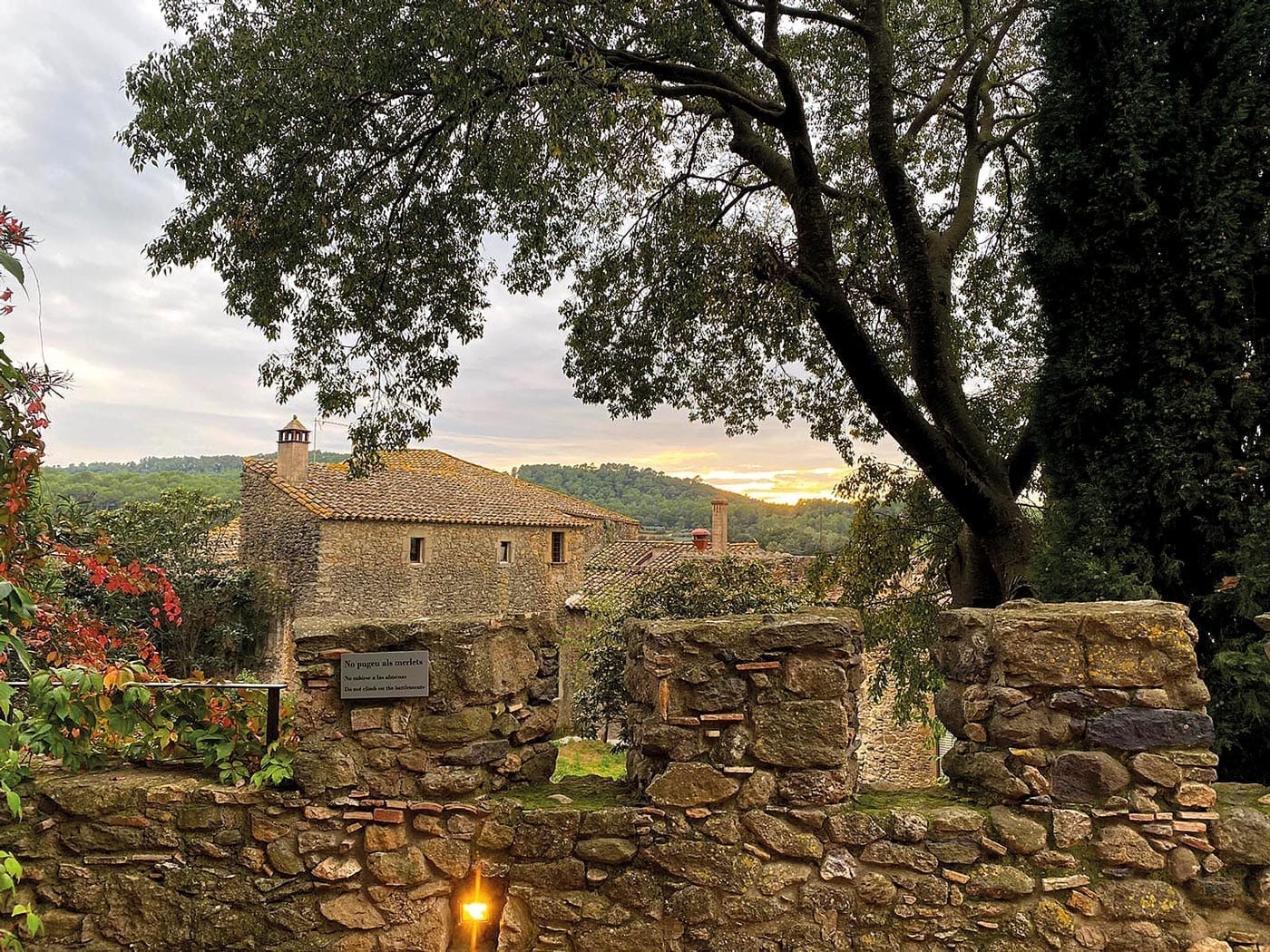 Her youth & time in Paris
During her first marriage with the Paris poet Paul Eluard, she had an affair with the German painter Max Ernst around 1921. Both belonged – just like Dalí – to the Surrealist group from Paris. Gala was always her lover's greatest inspiration, was adored by men, and used her mysterious way to enjoy all sorts of pleasures, money, and above all the company of geniuses. In the Paris Artists' Society of the 20th century, she staged herself in a glamorous wardrobe like no other and was often the only woman among many men. Some of her haute couture pieces, such as Dior's, can still be seen in Puból today!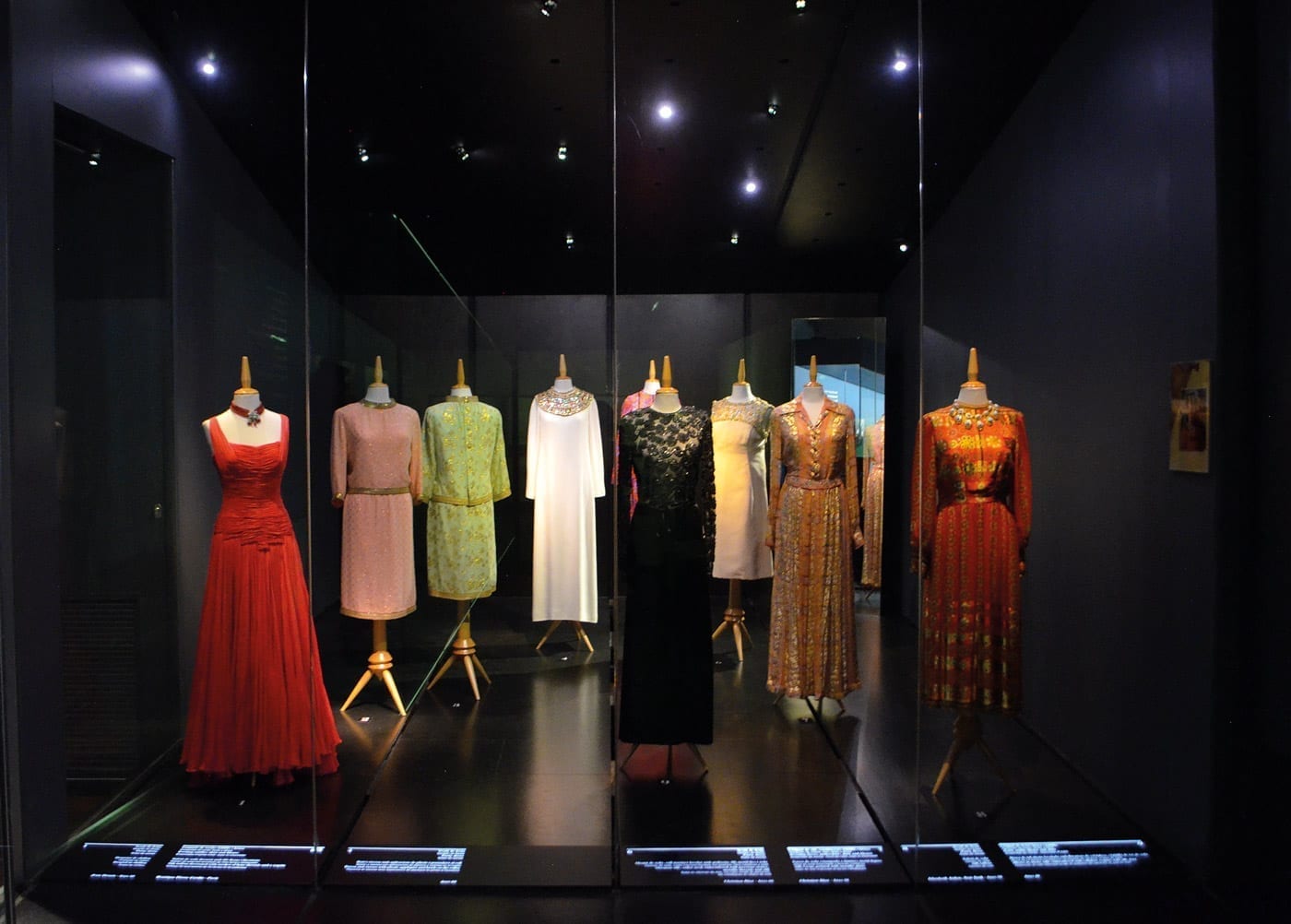 The real woman of a surrealist
In her rough way, Gala judged the people around her according to their performance – you could say she was the real woman of a surrealist. With her sense for the practical, she later helped Salvador Dalí to world fame!
"There are so many fools who pretend to be clever. Why shouldn't a clever man pretend to be a fool?"
Gala immediately recognized the genius behind the mask and made Dalí and his art the center of her life. From 1934 she was Dalí's manager and wife – organized his exhibitions and sold his first paintings in Paris. In short, she helped Dalí quickly and efficiently to great success.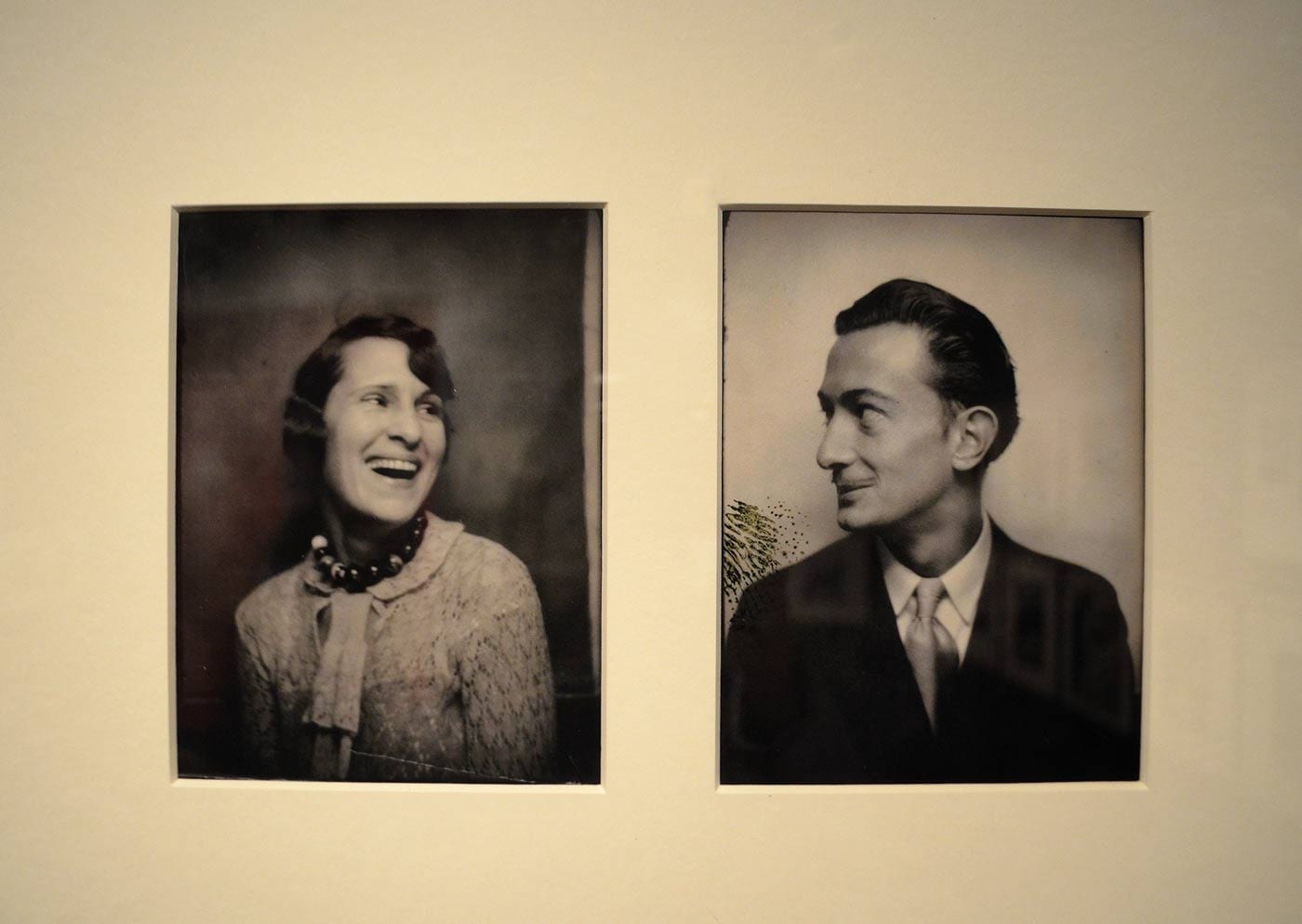 Fame & Wealth
Gala is described as a strong, power-obsessed woman: many artists, lovers and Dalí gave her a status of divinity. But she never stole her husbands thunder. On public occasions, she almost didn't stand out in the bright spotlight next to the crazy dressed Dalí in her simple Chanel costume. They built up greatest fame and wealth – sometimes living in Paris, sometimes in New York and in Portlligat.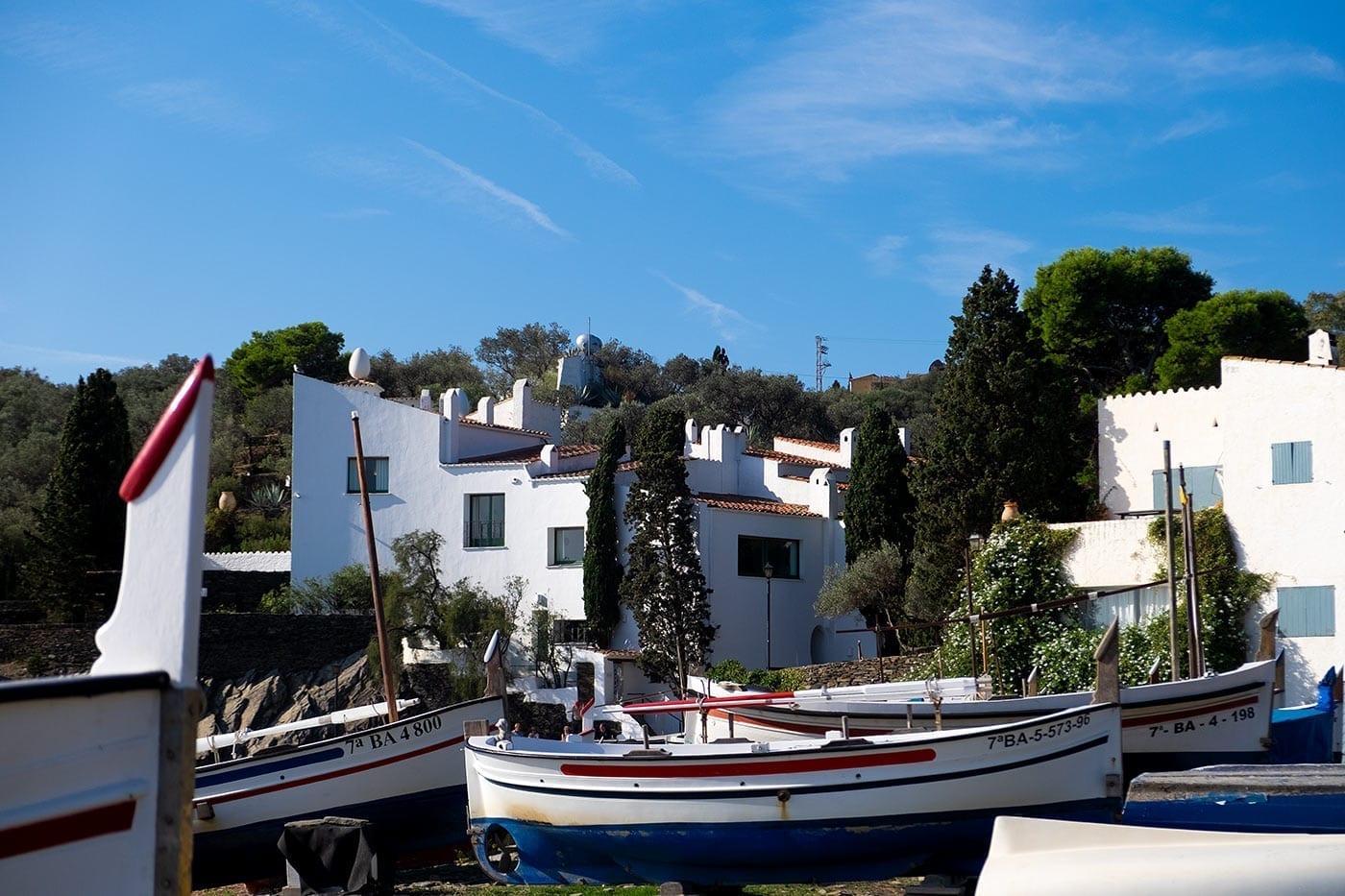 The Dalí triangle takes its course :
Castle of Púbol
Gala took an very important place Dalís life. That is why in 1969 the eccentric artist Dalí gave her her own castle, which he had promised a long time ago. A place of retreat in which she lived without him from then on. During this time Gala had young lovers, while she was represented by Amanda Lear as Dalí's companion and muse. Dalí was only allowed to visit her in the castle upon her invitation.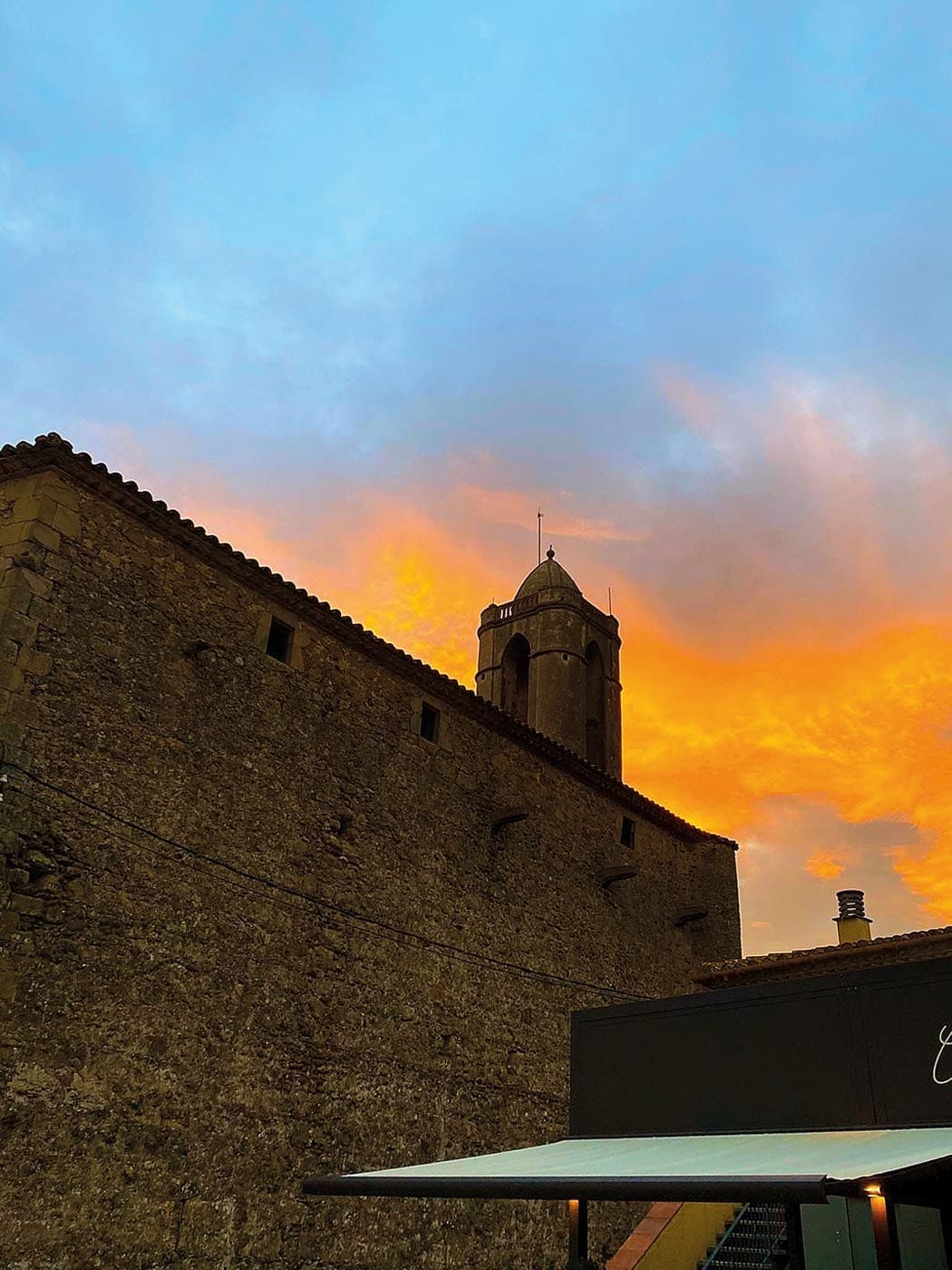 La Pera
The castle of Púbol is located in the small romantic village La Pera near Girona. Even today as a museum, it gives the impression as if it had once been enchanted by Gala. The castle of Púbol – which I expected more splendidly – is a stone castle from 15th century with a belfry and a view to forests, fields and the beautiful village La Pera.
The simple castle is very romantic and impresses with Dalí's art – for example a fantastic ceiling painting decorates the salon.
They had their very own style, the Dalís
Gala determined the interior decoration: it is characterized by torch lights, dried flowers and of course you can find Dalí's art everywhere! A tour through the castle gives an insight into the glamorous life of the couple. In the garage there is a shiny blue Cadillac.
Garden of Puból
The wild garden of the property made me fall in love – and get lost! Small paths lead through dense green to fountains, elephant sculptures with spider legs and hidden pavilions.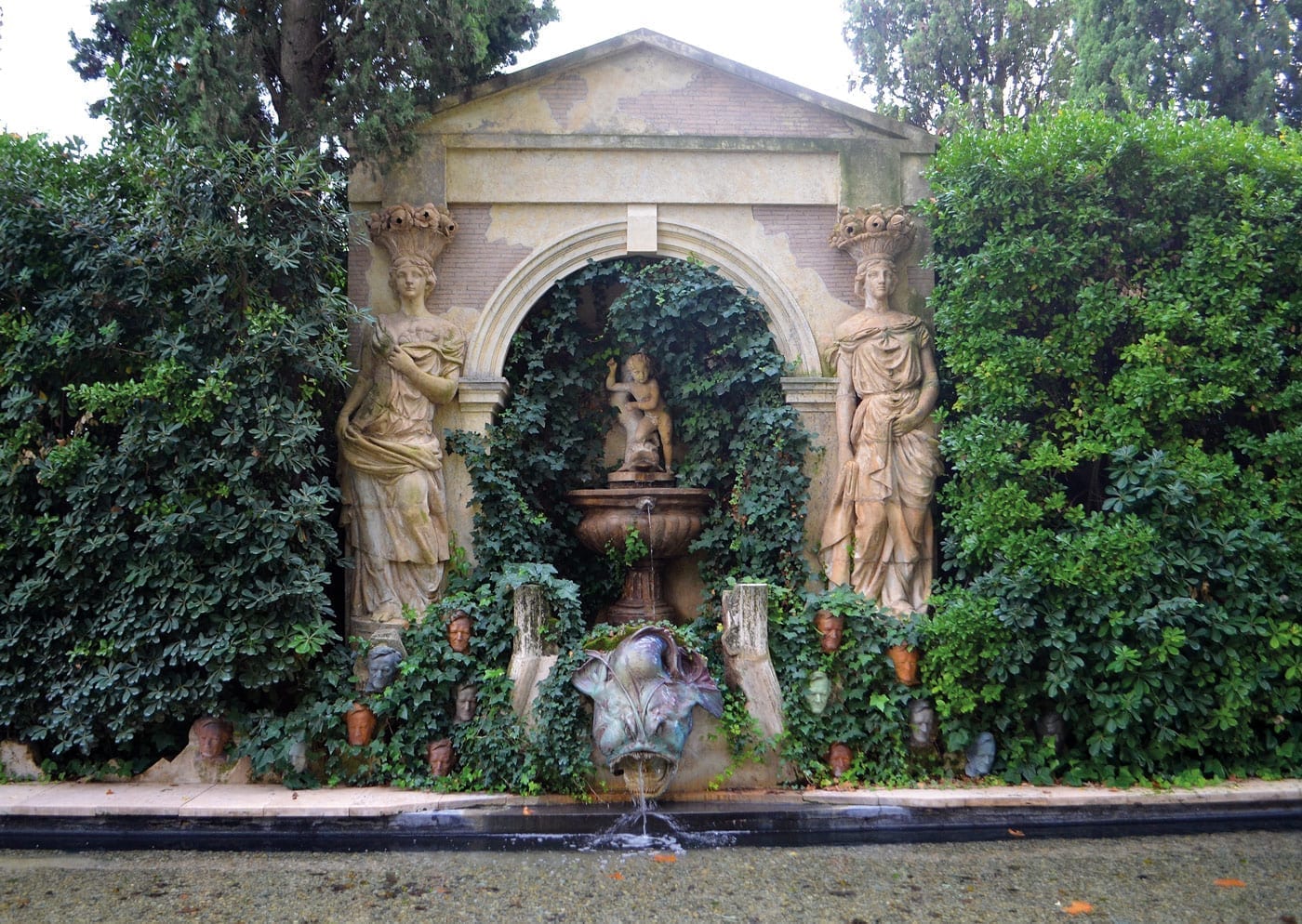 Gala's tomb
Gala's tomb is located in a catacomb of the castle. Next to it there is a second tomb – actually Dalí and Gala should have been lying next to each other here. But Dalí was – as is said – shortly before his death, persuaded to be buried in his theatre in Figueres.
Púbol is an absolutely worth seeing place. Here you get a further insight into the mysterious and glamorous life of the Dalí's and you can feel the surreal atmosphere of a past epoch.
Unique property in La Pera – right next door!
Those who want to feel the magic of this place and realize their own visions – right next to Gala's former castle, there is currently an enchanting little B&B for sale!