Festival season at the Costa Brava
Here's a little flashback: Like every summer in Pals on the Costa Brava, the festival with bohemian flair, took place from August 3-25 2019.. It's called White Summer!
There are big pink letters announcing the hip festival on hay bales in the whole area.
Artist

White Summer at night
Stands & Foodtrucks
The summer night begins with a scouting tour of the site; we discover pop-up stores of creative, innovative people. Unique fashion and art for young and old, food trucks with delicacies of every kind: whether vegan, organic beef, fried or raw food – everyone will find something here.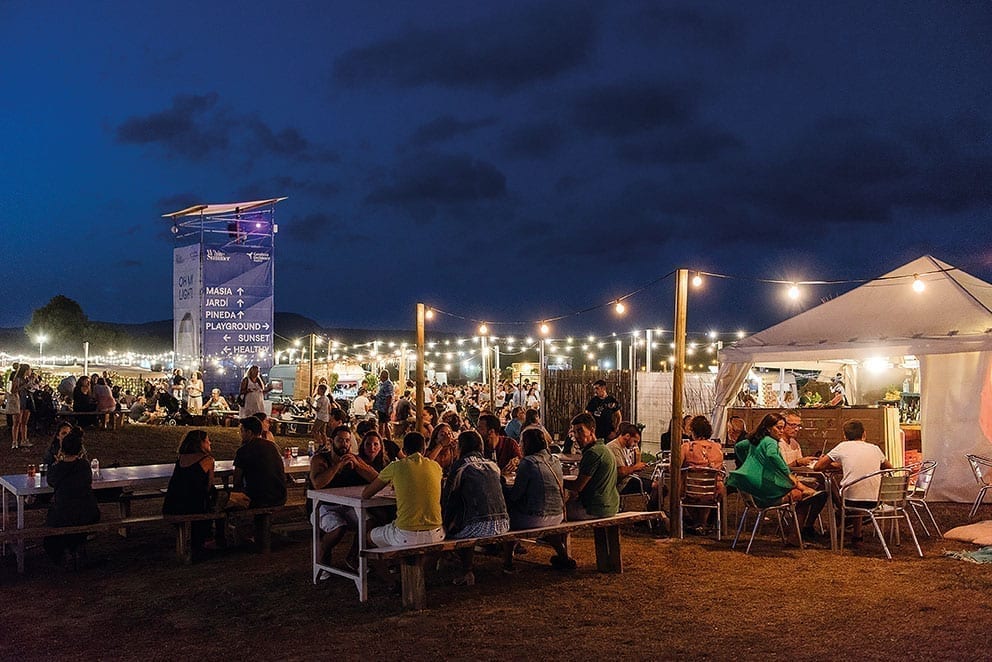 A lot to discover, a lot of culture!
You can find here big and small stages with live music, jam sessions and DJ's.
For culture enthusiasts there is theatre, dance and art. On the Festival area, there are also light installations, performance artists who show colourful spectacles anywhere. Bars are not missing either, of course, there is always a refreshment.
Costumes, culture, art!

Crowd

Live music
Magical event
We stroll across the grounds: the moon rises, the sun sets, and in front of the everyday and picturesque spectacle of nature stands a hill, written in big silver letters on it : MAGIC. The ambience is very romantic: chains of lights are fixed between the caravans, on the roof terrace of a Masia with Romanesque stone arches you can enjoy a glass of sparkling wine under the bright stars.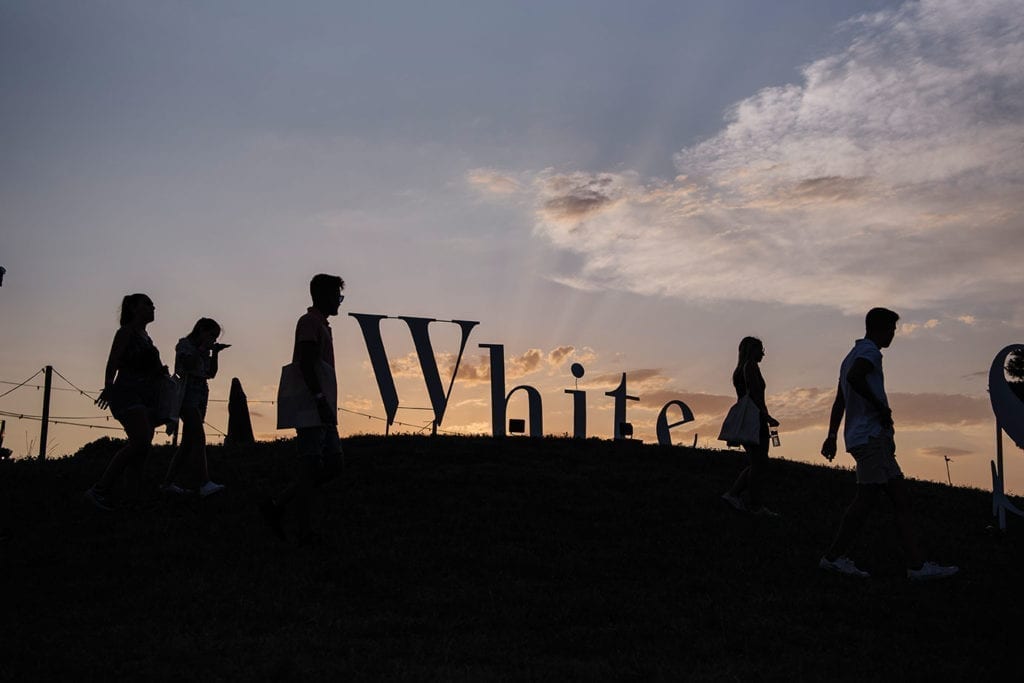 Conclusion of Flashback – White Summer Festival
A visit to the White Summer Festival is a must for anyone spending the summer on the Costa Brava!