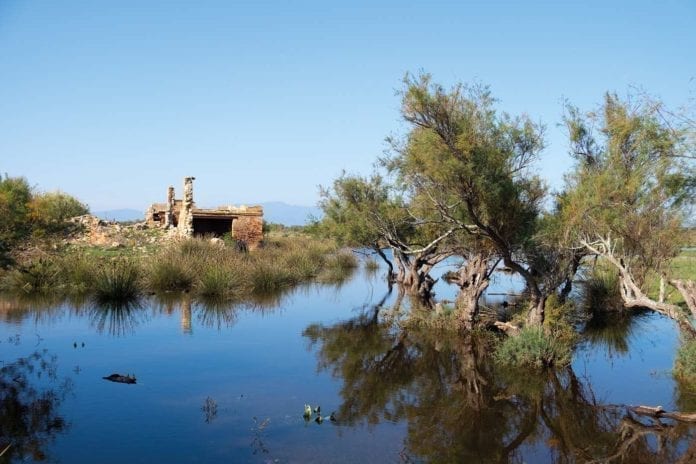 The Natural Park Aiguamolls of Empordá is worth a visit at any time of the year! The protected nature reserve invites you to walk, to hike, to photograph and to discover.
The Natural Park is located in the Alt Empordà on the Costa Brava and enchants under a bright blue sky with green nature, panoramic views of the Pyrenees and a diverse fauna.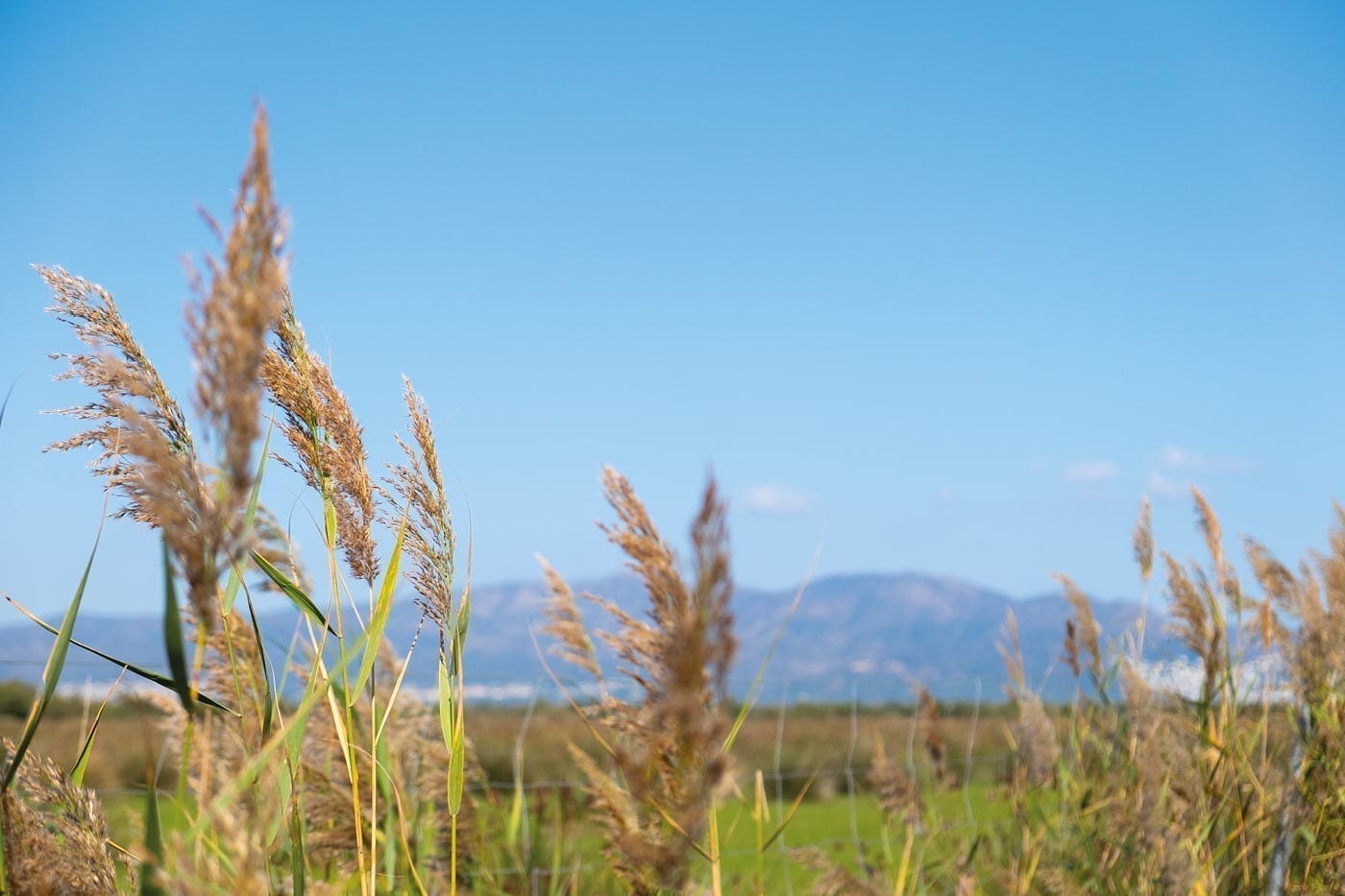 The present area of the marshes and dunes is divided into two and stretches between the rivers Fluvià and Muga. On the other side it borders the Gulf of Roses.
The Natural Park Aiguamolls of Empordà is a paradise for birdwatchers! Viewpoints that give a view to the often flooded landscape and its biodiversity – are the perfect place to observe, listen and photograph.
Besides turtles, ducks as well as dragonflies and butterflies – storks feel particularly at home here! With a little bit of luck, you will also find flamingos.
The well signposted hiking trails lead through reeds, moors and wooden footbridges to idyllic places where you can experience a wonderful break from everyday life.
In the information centre right next to the parking there are also maps with marked routes – sturdy shoes and a telescope are recommended for an exploration tour!